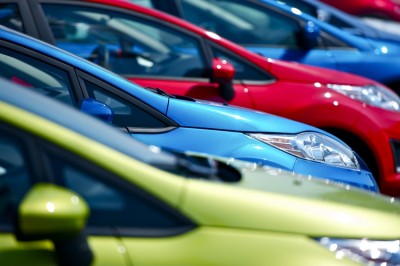 Regardless of whether the incident took place on the street or in a parking lot, there are very specific steps you should follow if you're in an accident with a parked car. If you don't proceed according to proper protocol, your Calgary car insurance company could have justifiable grounds for declining your claim. You could also find yourself on the hook for the damage you caused to the parked vehicle you collided with, and in some situations, you could also face penalties including traffic tickets, demerit points or even criminal charges.
Educating yourself is the key to avoiding these possible consequences. Start by reviewing what you should and should not to after colliding with a parked car.
The "Dos" of Accidents with Parked Cars
If the owner or driver of the car you hit is present, then you should follow the same steps you would take following any other collision. For the purposes of this discussion, let's assume the owner/driver of the other car cannot be found.
Here is what you should do:
Make a reasonable attempt to locate the owner/driver of the other car

If you can't, then you are legally obligated to attach a note to the car you hit; include your full name, your address, your driver's license number, and your license plate number

Optionally, you may include your telephone number, email address, insurance provider and policy number
If you have any questions about the proper procedure to follow, contact your local police department, report the accident, and follow the responding officer's directions.
Important "Don'ts" to Keep in Mind
If you accidentally hit a parked car, do not:
Flee the scene; this is considered "leaving the scene of an accident," and carries the same legal penalties as a hit and run

Neglect to report the incident to your Calgary car insurance company; you should always report accidents to your insurance provider, regardless of how much damage was caused or who was at fault
What do Do if You're the Owner of the Parked Car that Was Hit
Returning from an outing or errand to find your car was damaged isn't something anyone wants to deal with. However, if it happens to you, it's vital that you stay calm and gather as much information as you can about what happened so that you can file a police report and submit a damage claim to your insurance provider.
Here's how to proceed, step by step:
Note the date and time the accident took place

Document the scene of the accident by taking pictures with your smartphone or cell phone

Take detailed photos of all damage to your vehicle; this is especially important if another vehicle's paint can be detected on your car, as it can help police locate the suspect's car 

Canvass the area to see if anyone witnessed the accident

Report the incident to police

Contact your insurance provider promptly; some providers require that you notify them within a specific time frame to ensure you maintain "not at fault" status
How Parked-Car Accidents Affect Insurance Rates
If your vehicle was damaged while parked, you will be eligible to have your damages covered by your Calgary car insurance provider unless you do not have collision coverage and the driver of the other vehicle cannot be identified. This is part of the reason it's so important to connect with witnesses who can help you identify the other driver in the event of a hit and run.
In other cases, effects on your insurance coverage depend on whether or not you are deemed to be at fault. If the accident was partially or fully the result of an error or your part, you could see your premiums rise when it comes time to renew your policy. However, such penalties may not apply if this is your first at-fault accident and you have a policy that offers "first-accident forgiveness."
Understanding how right-of-way works in parking lots can help you avoid collisions. Here's a quick refresher if you're not sure how the rules of the road extend to parking areas.
Trust Lane's for Great Rates and Advice You Can Count On
Lane's Insurance is a leading provider of Calgary car insurance, offering outstanding customer support in addition to highly competitive rates. Visit Lane's online today to get a free auto insurance quote, and remember that you can save up to 20 percent by bundling your home and auto coverage.