Auto Insurance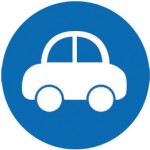 Motorcycle Insurance
Home Insurance
Life Insurance
Business Insurance
Boat Insurance
Travel Insurance
Home & Auto Bundle
What People Are Saying About Lane's Insurance!

I have been a client of Lanes Insurance for the past 7 years and have always been impressed with their high quality customer service and responsiveness to my insurance needs. Chad and his team are extremely professional, reliable and knowledgable so I have not hesitated to refer many of my friends and family to their services! ~Sheiva M.

I have dealt with Cindy at Lanes over 3 years and the level of service and attention to detail is absolutely outstanding. She manages the changing insurance needs of our family with the utmost professionalism and I highly recommend her. ~Mark M.

Lane's Insurance has been awesome to deal with. Everyone is always ready to help with whatever questions or insurance needs I may have. I have been with them for the past 5 years now, and am still satisfied with their services. I would recommend Lane's Insurance to anyone I know. ~MacRae A.